Where accuracy is of paramount importance
Pressure is one of the most important measurement parameters used in process industries. Measurement need to be done quickly as well as accurately to ensure quality management and processes are carried out safely.
Our pressure instruments are designed and manufactured strictly in accordance with latest international Standard EN-837 – which are proven for precision, reliability, safety and high product life cycle.
Different varieties of pressure gauges are available to choose from, depending on the processes for which the pressure measurement is being done. CE and ATEX certified.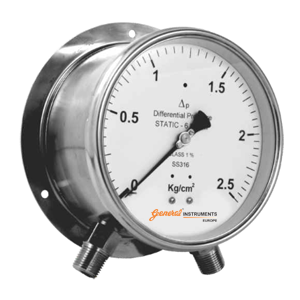 Differential Pressure Gauge
Designed to measure the difference in pressure between two points in a system and present the resultant differential pressure directly on a single gauge dial. CE and ATEX certified.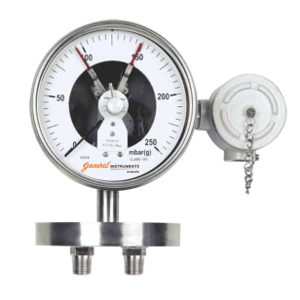 Designed for accurate control of the process equipment to suit most of the industrial applications in various process industries.
CE and ATEX certified.